PROMOTIONS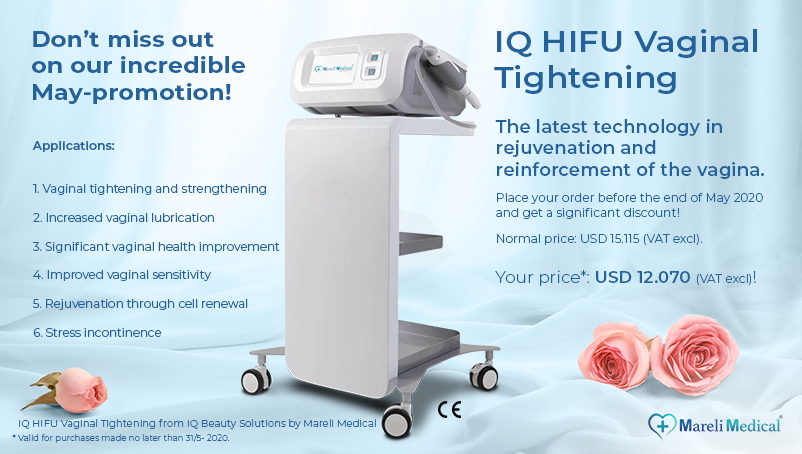 Vaginal HIFU to an incredible price.
Vaginal HIFU is the latest technique for rejuvenation and tightening of the vagina. With age, the collagen fibers in the vagina begin to lose elasticity. Vaginal tightening improves the resilience of vaginal tissues with the aid of Highly Intensified Focused Ultrasound (HIFU) is an effective treatment for the reconstruction of the skin's collagen and elastin fibers.
Specs:
Deep: Epidermis. Accurate reach 3.0mm – 4.5mm.
Temperature: 50-70 degrees.
Effect: Epidermis Regeneration.
Voltage: AC100v-240v 50/60HZ.
Energy Type: HIFU (High Intense Focused Ultrasound).
Output Power: 0.1J (weak) to 1.0J (strong) (0.1J/step).
Spacing: 1.0 to 3.0mm (0.1mm/step).
Focal Length: 5 to 25mm (1.0mm/step).
Rotating Angle: 5-25 degrees.
Place your order today!
+46 21 244 00
info@marelimedical.com
---
No products were found matching your selection.