PROMOTIONS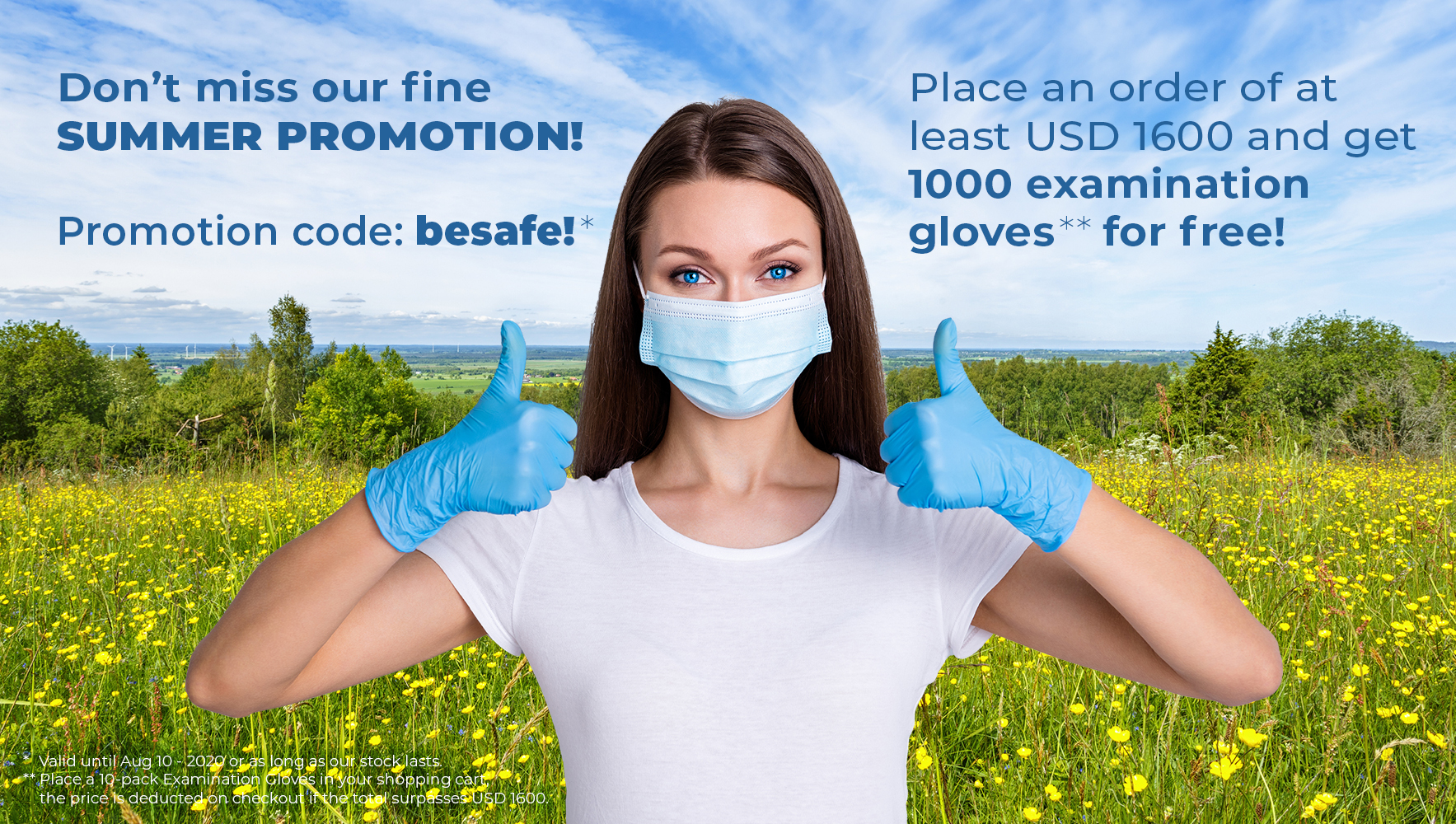 This summer is all about safety
So, to help you stay safe we want to provide you with 1000 examination gloves of our own brand for free.
In order to get this, you need to add the size you want from the packages below to the shopping cart and place an order on our other products of at least USD 1600.
The price for the 10 pack Examination Gloves will be deducted upon checkout when you enter the promotion code: besafe!
The promotion code is valid until Aug 10 – 2020 or as long as our stock lasts.
Is there anything you are wondering about? Give us a call or send us an email.
+46 21 244 00
info@marelimedical.com
---